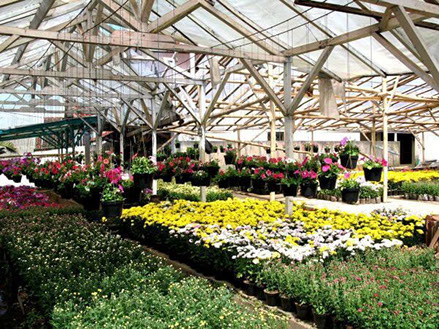 The Green Industry
As a Green retailer, your challenge is to deliver the expertise and personalized service of a specialty merchant along with the operational sophistication of a big-box operations. NCR offers a complete technology solution - software, hardware, eCommerce, and technical services - that can help you meet these competing demands and drive growth and profitability in your business.
From inventory management to point-of-sale to eCommerce to customer loyalty, NCR's retail solution offers everything you need to delight your customers and efficiently manage your store. You'll have the tools to ensure items your customers demand are always in stock, provide a speedy, accurate checkout, and operate an online store with minimal setup and maintenance. NCR delivers all of these capabilities and much more in a package that's easy to implement and affordable for retailers of any size. Join the hundreds of Green retailers just like you that rely on NCR today and advance your retail operations to a new level.
EXPAND YOUR HORIZONS
CounterPoint works for Green retailers of all sizes. No matter how big your business gets, CounterPoint delivers consistent performance across your entire organization.
SIMPLIFY YOUR LIFE
NCR's approach to technology is simple-everything you need to run your Green business from one source.
BOOST YOUR BOTTOM LINE
Manage your inventory investment and out-of-stock conditions so you can maximize your profitability.
LABELS
Print barcoded tree tags, pot stakes, and other waterproof labels for on-hand inventory or automatically as part of purchasing and receiving.
ACCELERATE YOUR BUSINESS
Streamlined point-of-sale means faster tickets with fewer errors, on-the-fly data entry lets you add records from anywhere in CounterPoint, and data-driven lookups help you find those records in a flash.
MAKE PROFITABLE DECISIONS
CounterPoint lets you get to the heart of your data so you can view it, export it, and manipulate it just about any way you want.
2016 | DESIGN BY THE RETAIL COMPUTER GROUP